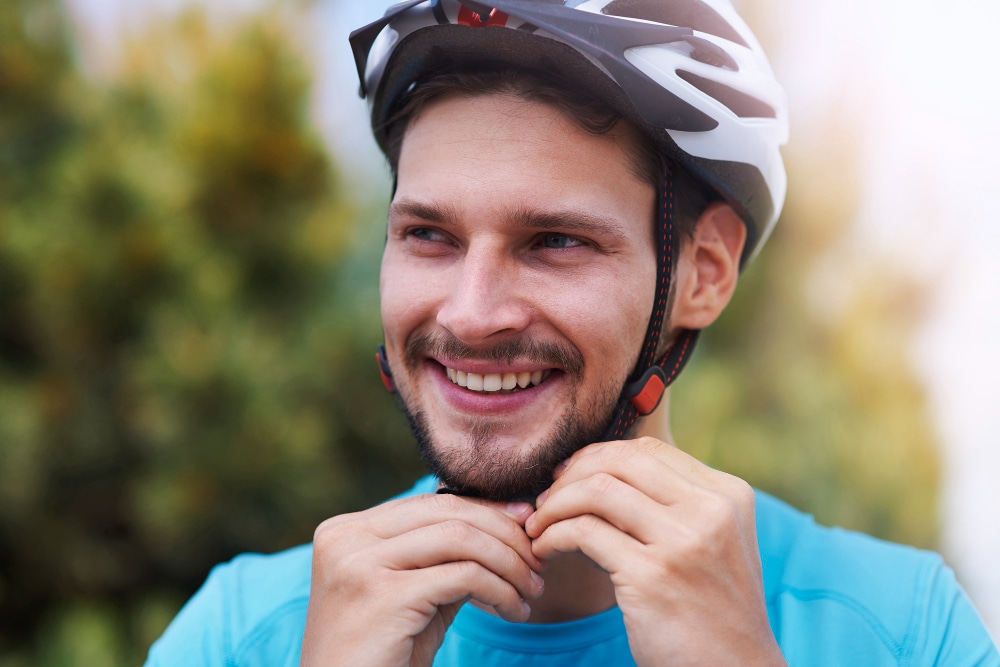 Is the Protection that Bike Helmets Provide Enough to Prevent a Brain Injury?
September 29, 2021
In the light of "Go By Bike" week in BC, our personal injury lawyers at Simpson Thomas & Associates want to remind cyclers of the importance of wearing adequate protective gear while cycling BC roads.
Recent analyses show that in Canada, 73% of fatal cycling events were attributed to collisions with a motor vehicle, while the rest were attributed to collisions with another cyclist or a stationary object. In addition, 7,500 cyclists are also seriously injured in Canada each year, with many suffering from moderate to severe brain injuries.
World-wide studies have routinely shown that wearing a bicycle helmet properly is associated with a reduced risk of fractures, severe brain injuries, and fatal head injuries. However, bicycle helmet use does not eliminate the risk of a brain injury, even if a cyclist is wearing a properly fitted, top-of-the-line, approved helmet when a bicycle accident occurs – especially if the cyclist is struck by a motor vehicle.
Risk of Brain Injury Despite Wearing a Bike Helmet
It is still possible to suffer a brain injury while wearing a bike helmet, as a traumatic brain injury (TBI), which can range from mild to severe, occurs due to the impact of rapid deceleration, acceleration or a collision. In addition, damage to the brain can be caused by a direct blow to the head, jolting or shaking of the brain against the sides of the skull, or a whiplash-type injury (all of which are frequently caused by the forces involved in bicycle/motor vehicle accidents). Each of these types of brain injury can occur even when a bicycle helmet is being worn. For example, suppose a cyclist is hit by a car and thrown from their bicycle. In that case, a traumatic brain injury can be caused by the jarring force of the impact between the bicycle and the car (particularly in a high-velocity collision) or by the cyclist striking their head on the vehicle or the asphalt – even if the cyclist is wearing a bike helmet.
Receive Legal Advice from STA's Experienced Personal Injury Lawyers
If you have an ICBC bicycle accident claim against a motorist and need advice, you can contact Simpson Thomas & Associates' legal team to request a free consultation with one of our experienced personal injury lawyers. Call us today at (604) 689-8888 or fill out our online consultation form.
Stay in the Know
Subscribe to our newsletter and follow us on social media to receive our latest blog posts and news about ICBC regulations and personal injury.